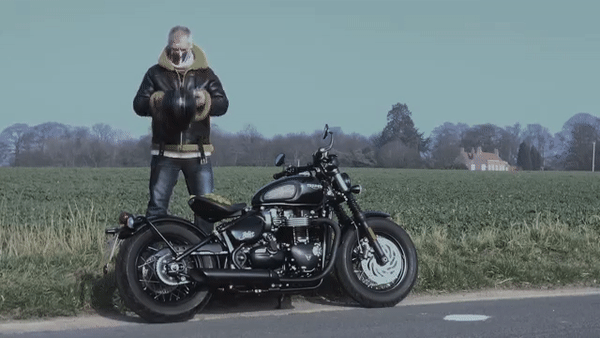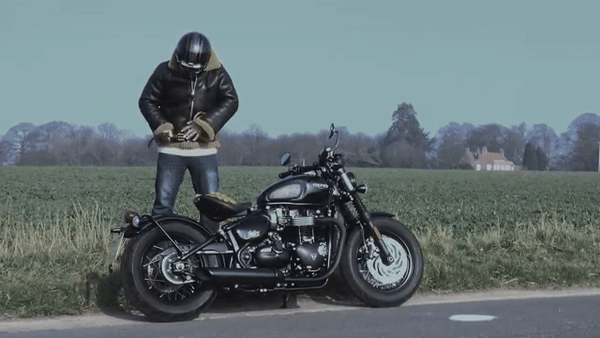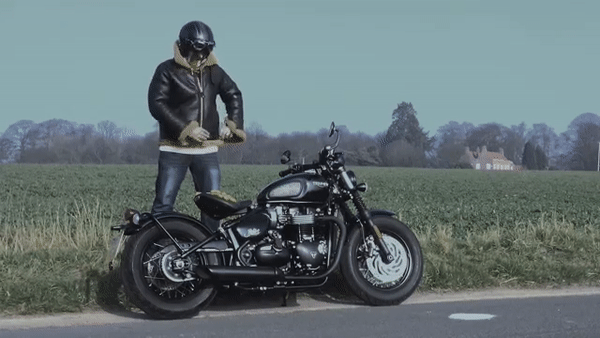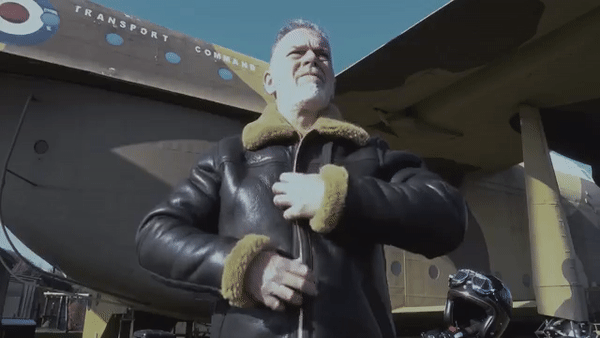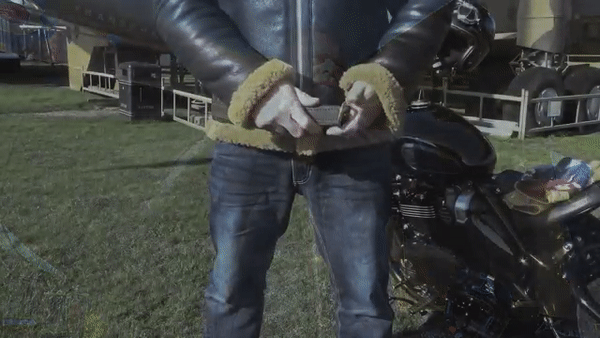 The Iconic RAF Sheepskin Bomber Jacket (the 1930s)
The RAF sheepskin bomber jacket was designed for aircraft bombers who needed to go up high altitudes. Thus it could be rightly referred to as the 'bomber jacket'. The material composition is a combination of sheepskin and very thick sheep fur. The jackets were not meant to be just the regular types, as they were intended to keep people warm at an altitude of up to 25,000 feet. Thus earned the jacket its reputation as one that was capable of providing sufficient warmth.
B-17s and B-24s were not pressurized and the unheated cabins got awfully cold at altitude. This sheepskin jacket kept our bomber crews warm during their perilous missions in the skies over Europe.
The RAF sheepskin Sheepskin flying jackets are undoubtedly the warmest jackets you can wear and will come out year after year. They actually improve with age as you wear them they will adopt a more rugged look, they will last a lifetime.

The RAF sheepskin bomber jacket is clearly a winner in both warmth and style. You can rely on this classic heavyweight shearling to keep you warm on the coldest winter day, and you can count on its enduring style to survive the fickle trends of fashion!
RAF: The Royal Air Force is the United Kingdom's aerial warfare force. It was formed towards the end of the First World War on 1 April 1918 and is the world's oldest independent national air force.
Real Shearling lining

100% Genuine Sheepskin Leather and Sheep Fur Shearling

Made in the USA

Zipper closure

Soft & Heavy Real Sheep Fur Lining Including Sleeves Which Would Keep You Warm In Extreme Winters

Leather Welted Seams, Double Buckle Throat Latch, Heavy Duty Front Zipper Over a Wind Flap for Extreme Winters, Broad Collars like American Flying Aviator Jacket, Two Waist Pockets.

Thick, Supple & Buttery Smooth Sheepskin Coupled with Heavy Sheep Shearling

Adjustable Belted Straps at the Waist

Double-stitched for extra strength
Specialist dry clean
Authentic WWII styling
CLEARANCE SALE!!! [Exclusive Offer]
The sale is ending this weekend!!!
Sheepskin
Top-quality, rugged sheepskin with approx. 20mm wool, prepared especially for the production of Irvin flying jackets.
Colour
Brown sheepskin, with brown leather bindings. The inside color is "Warm Honey" (sheepskin is a natural material and some color variations and slight imperfections are to be expected).

Seams
All seams are overlock stitched and bound with double stitched soft leather.

Pockets
Leslie Irvin's original design did not include pockets. We can supply you a jacket to the original specification, with no pockets, or with two side-entry pockets as shown. Demand is such that we fit pockets as standard, if you do not want pockets simply let us know when you place your order.
Despite the original Irvin Original flying jacket not having pockets, in line with the majority of orders we receive we make Irvin flying jackets with pockets unless we are specifically asked to do otherwise. If you want your Irvin jacket to be made without pockets please specify your wishes in the comments box on the "checkout" page.

Zips
Heavy-duty brass.
Care of your Sheepskin Jacket
DO NOT Dry Clean, you will need to find a specialist sheepskin cleaner to clean your item. For small areas and patch cleaning, use a very dilute baby shampoo sparingly over the 'wool' area and allow it to dry naturally. Once dry you can carefully tease out the wool with a pet comb. For the outer surface of the jacket use, wax-based leather food very sparingly and gently wipes over. Store out of direct sunlight and away from a heat source. Do not store in polythene, a small, old cotton duvet cover or similar is ideal.
DELIVERY
Your tracking number will be sent via email as soon as your order leaves our warehouse. This can take 1-2 business days depending on how your order will be delivered.
CONTACT US
For more information about our privacy practices, if you have questions, or if you would like to make a complaint, please contact us by e‑mail at support@clothvv.com
If you are emailing about your order, please make sure to include the order number or the email address used at checkout in your message. Thank you!